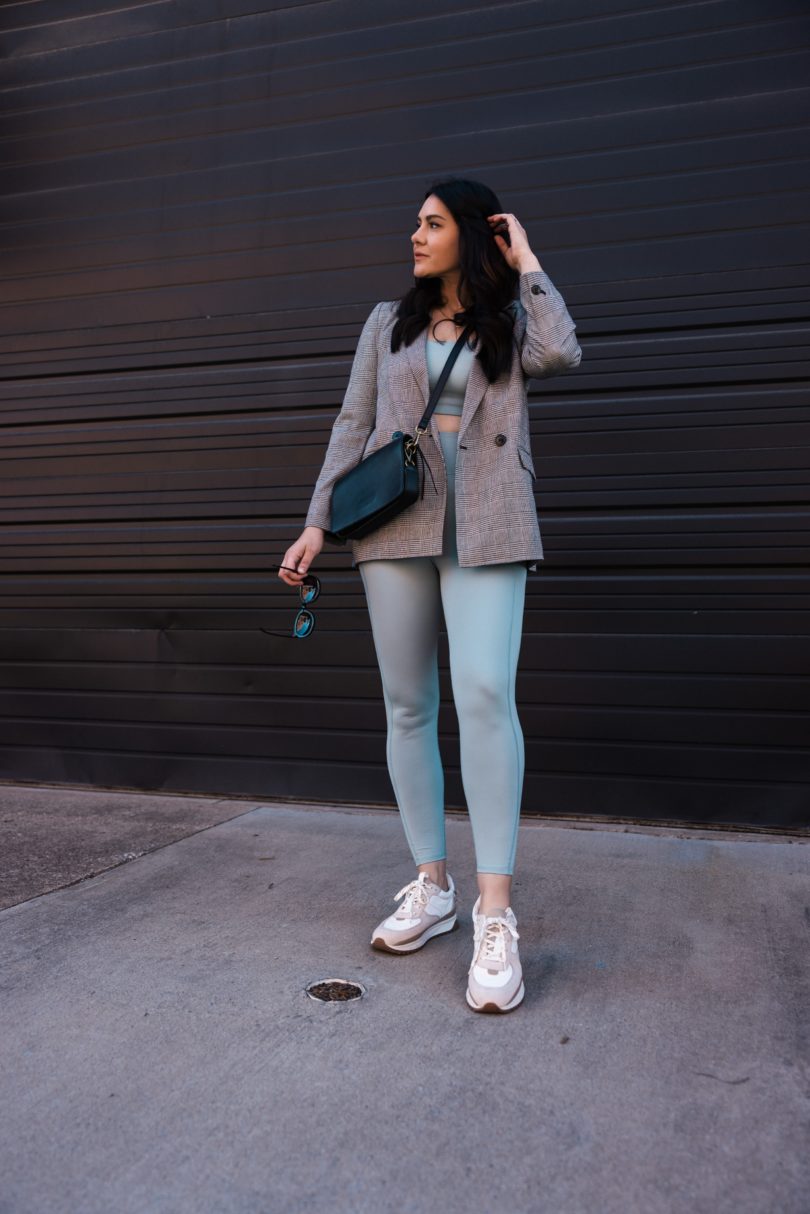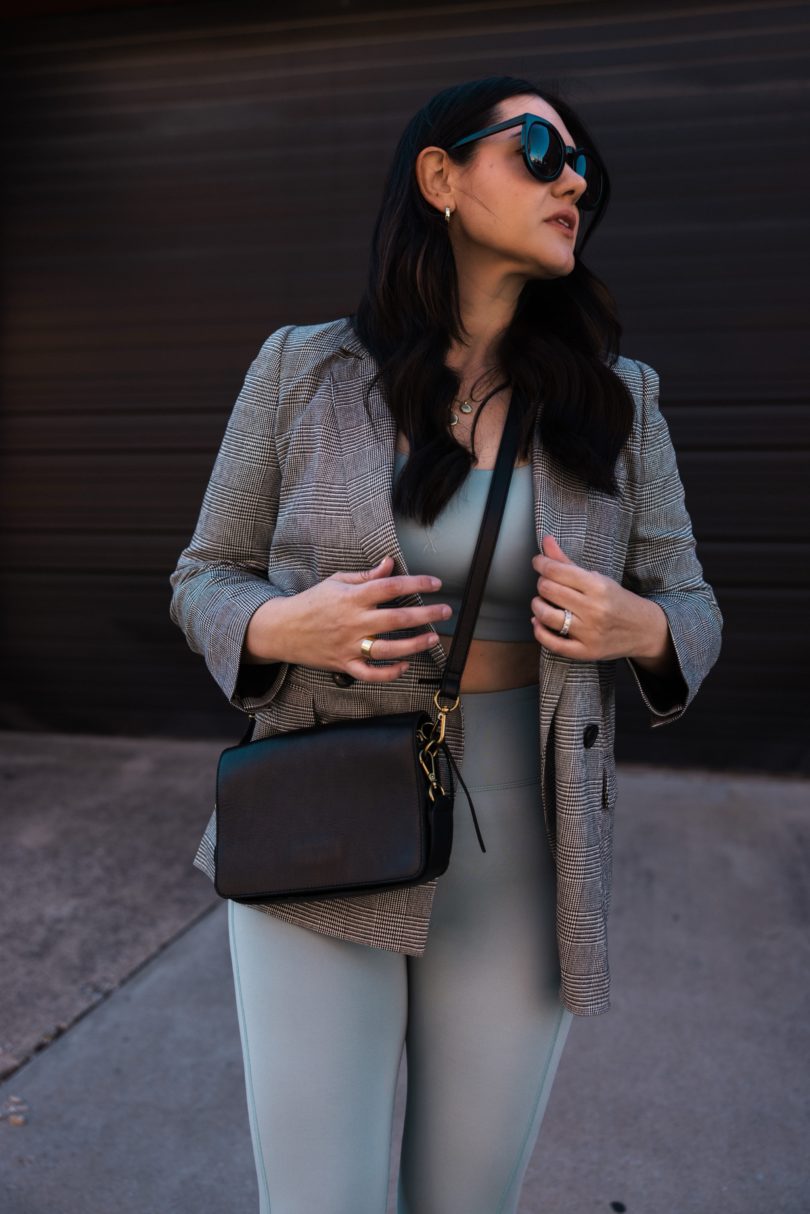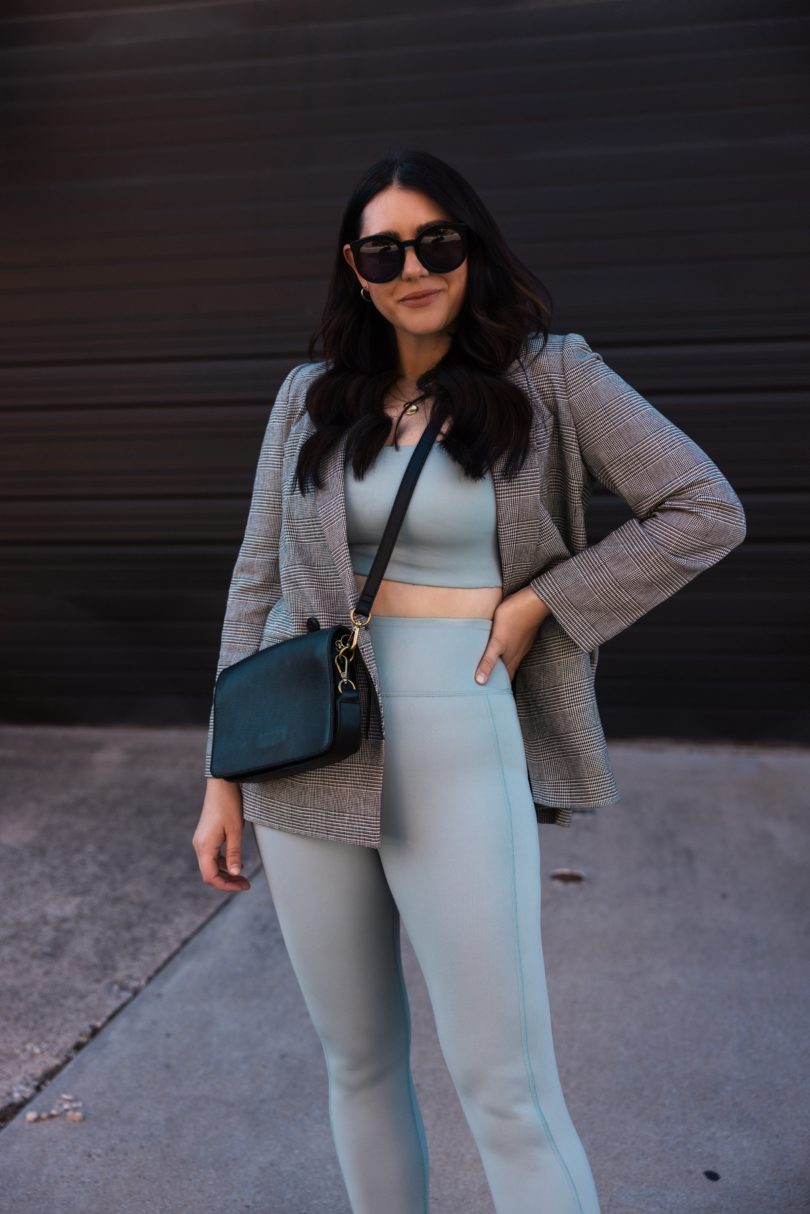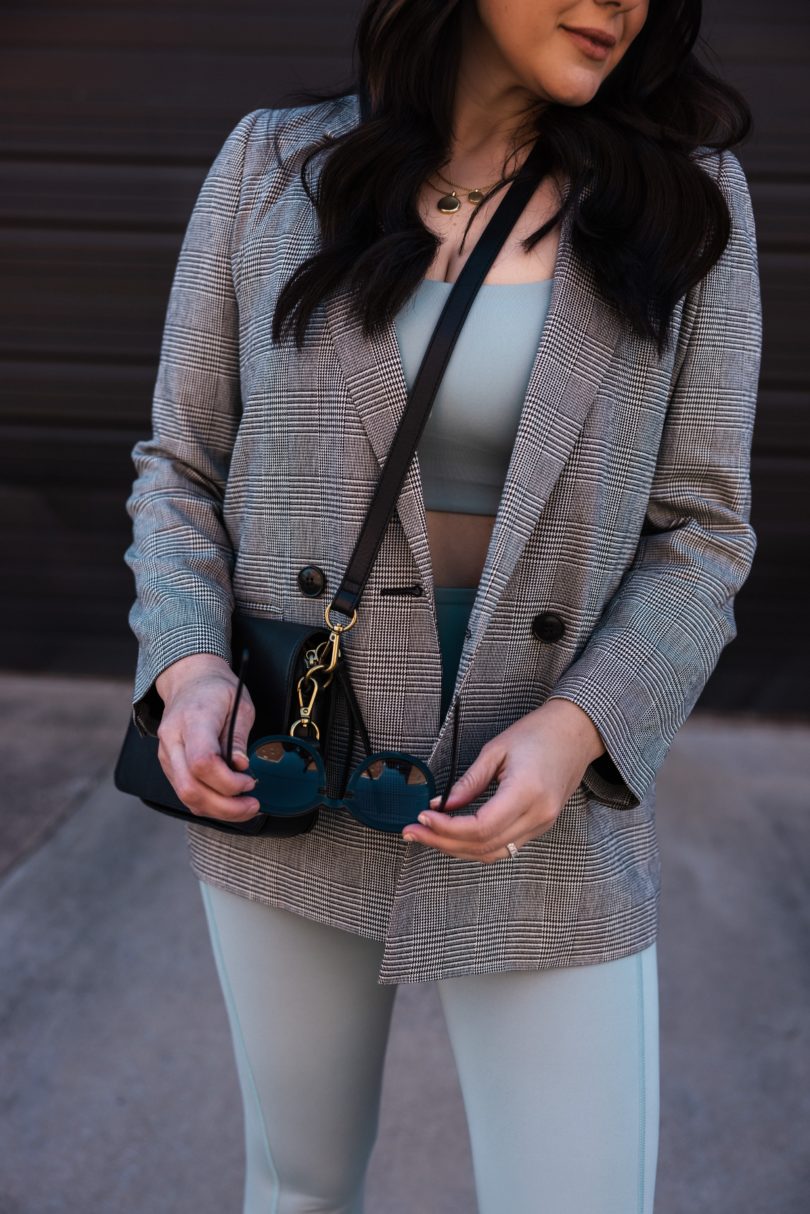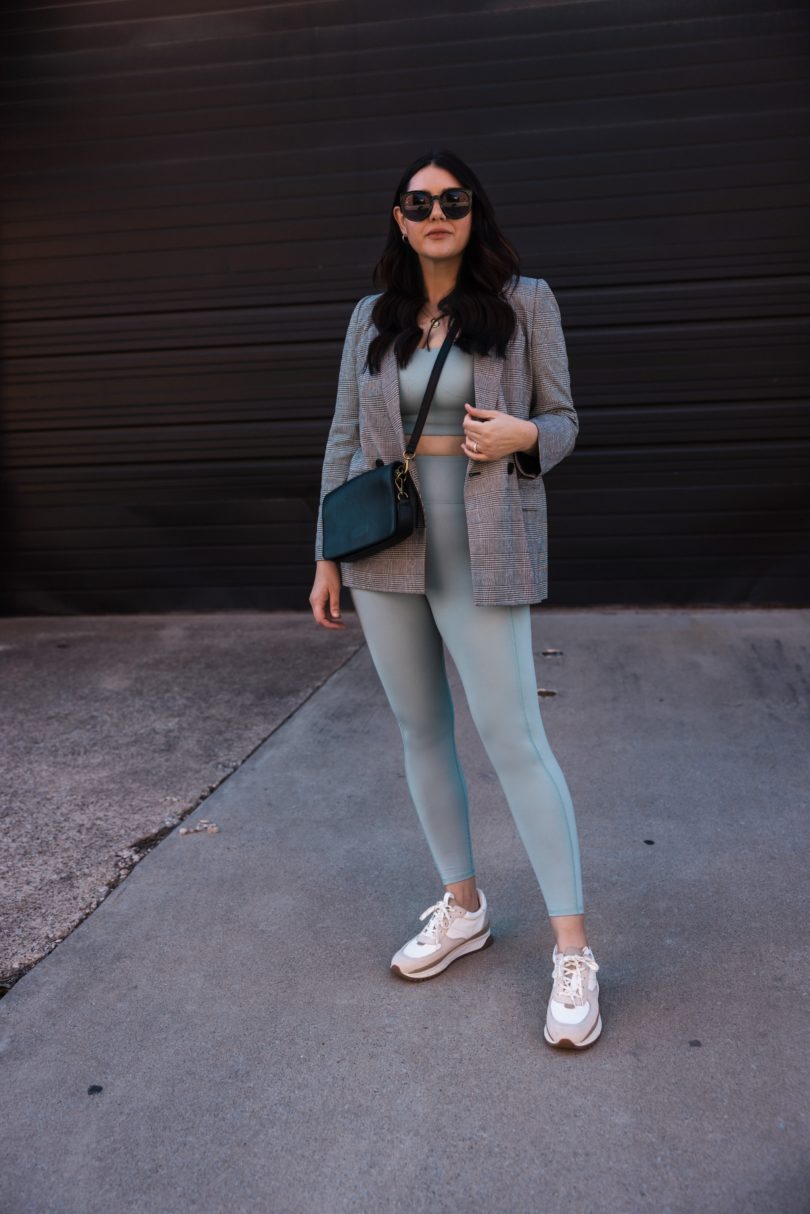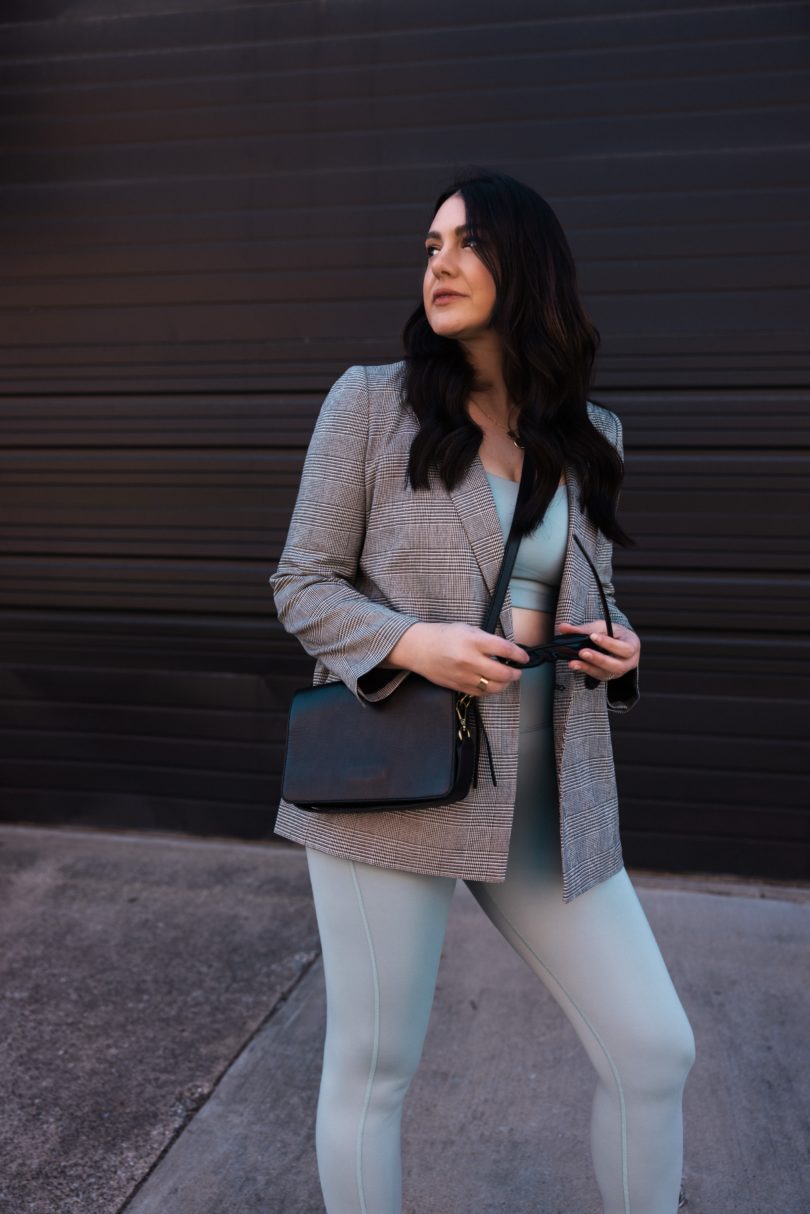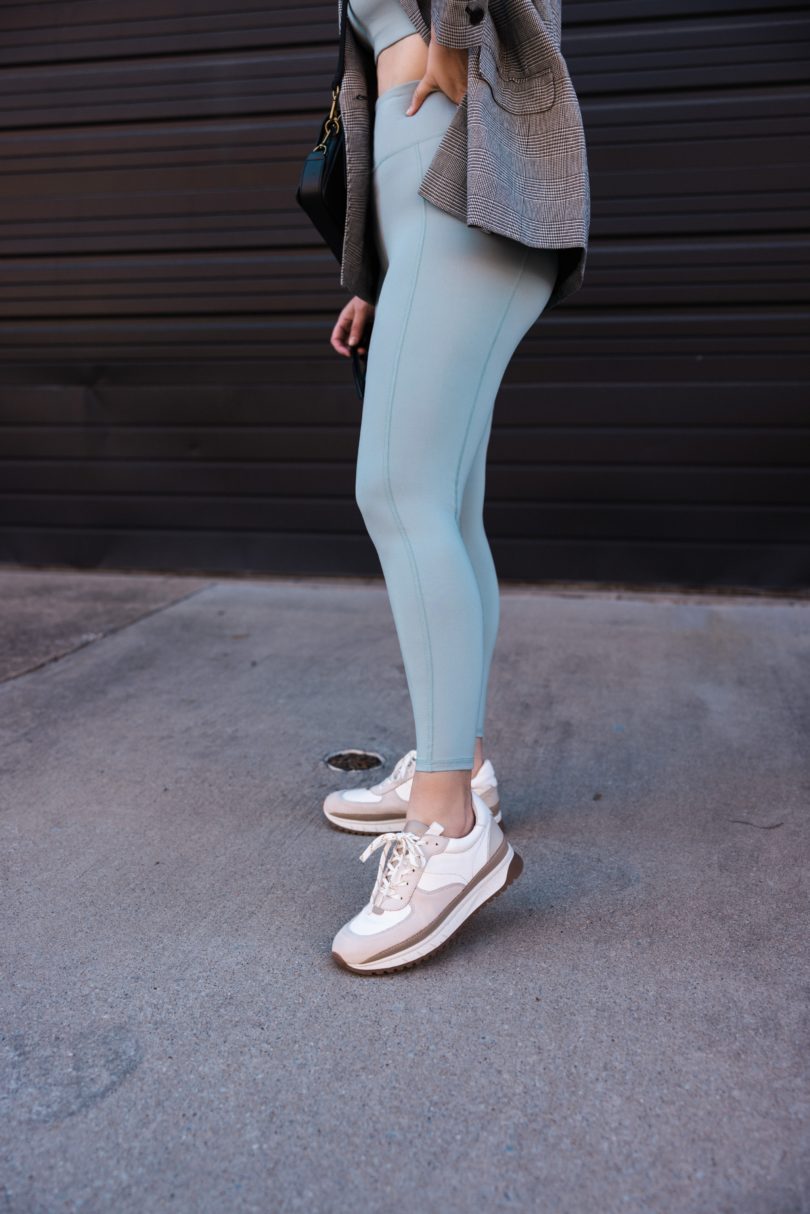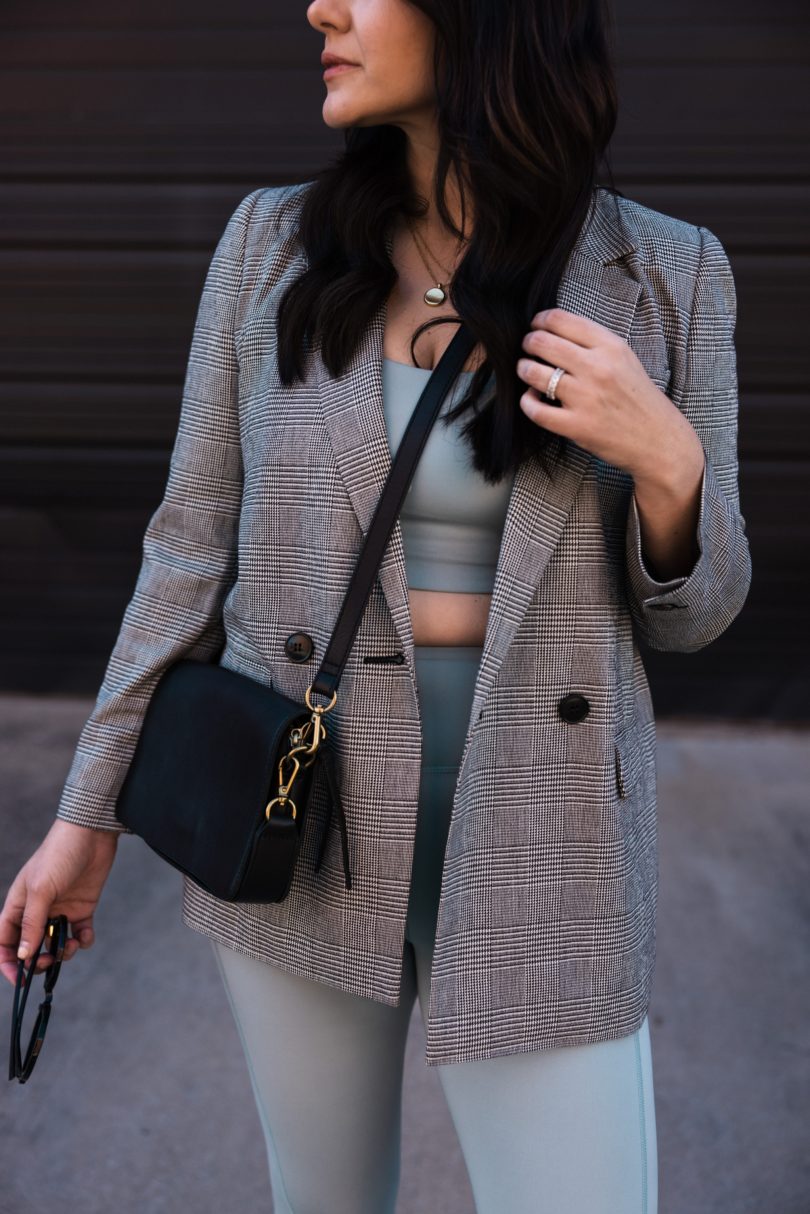 In fact, I've shaRed this combo before and had no tomatoes thrown at my head, so I thought I'd share it again, this time in spring colors. Well…enough spring, right?I told you earlier this week that color is on my radar right now, even with activewear. Maybe especially with sportswear, since I have all the Black leggings I need. (Edit to add:for now.)
This Set is from Madewell and it's the same in this Set here! I don't want to be the laziest blogger in the world, but I did a quick fabric/fit check on that post! For reference, I'm an 8 and I'm in the middle and everything fits in TTS!
Find my sports bra here.
Find my leggings here.
Madewell makes the best blazers, I can tell you. This is a perfect groom blazer in my opinion. Plus, they all make them a bit similar and in different patterns, so once you get your hands on a Madewell blazer, you're all set. This one is fully lined and fits like a dream. If you want it a little bigger like the Madewell model and you are tall like me, size one more! I'm in the middle, TTS. Find it here.