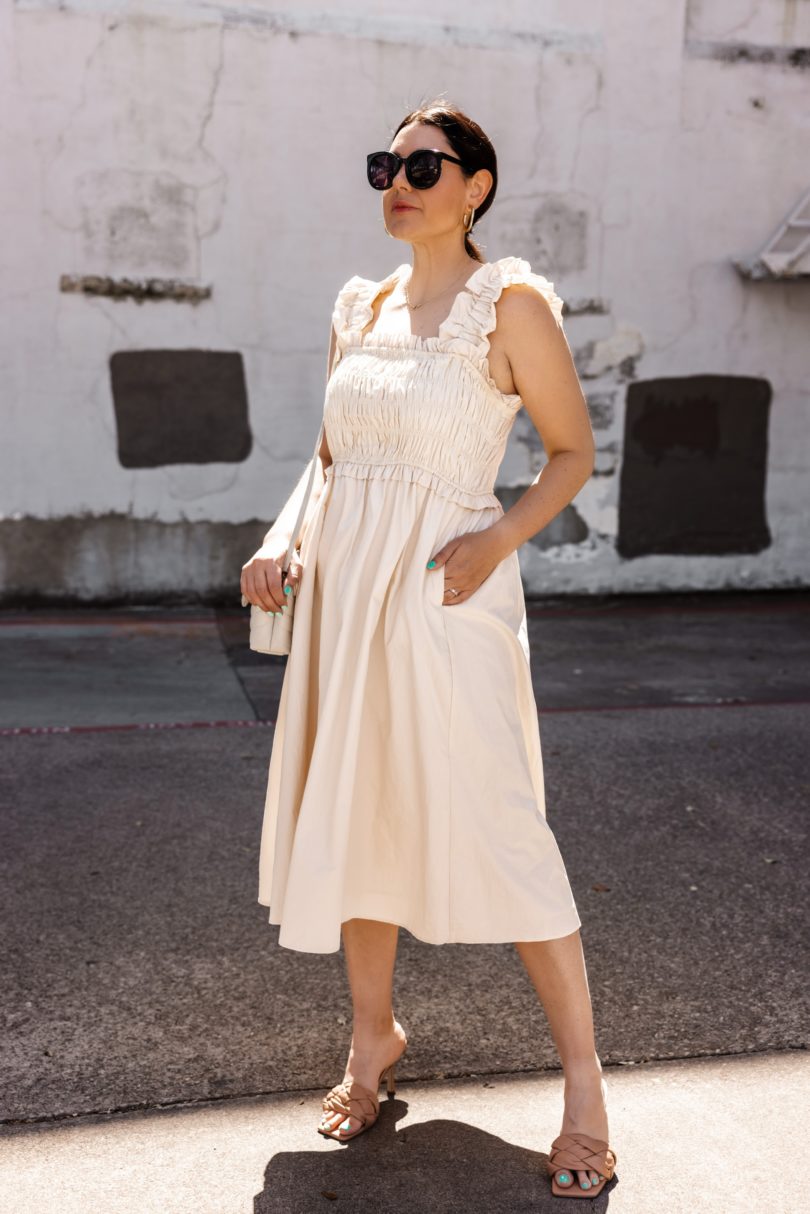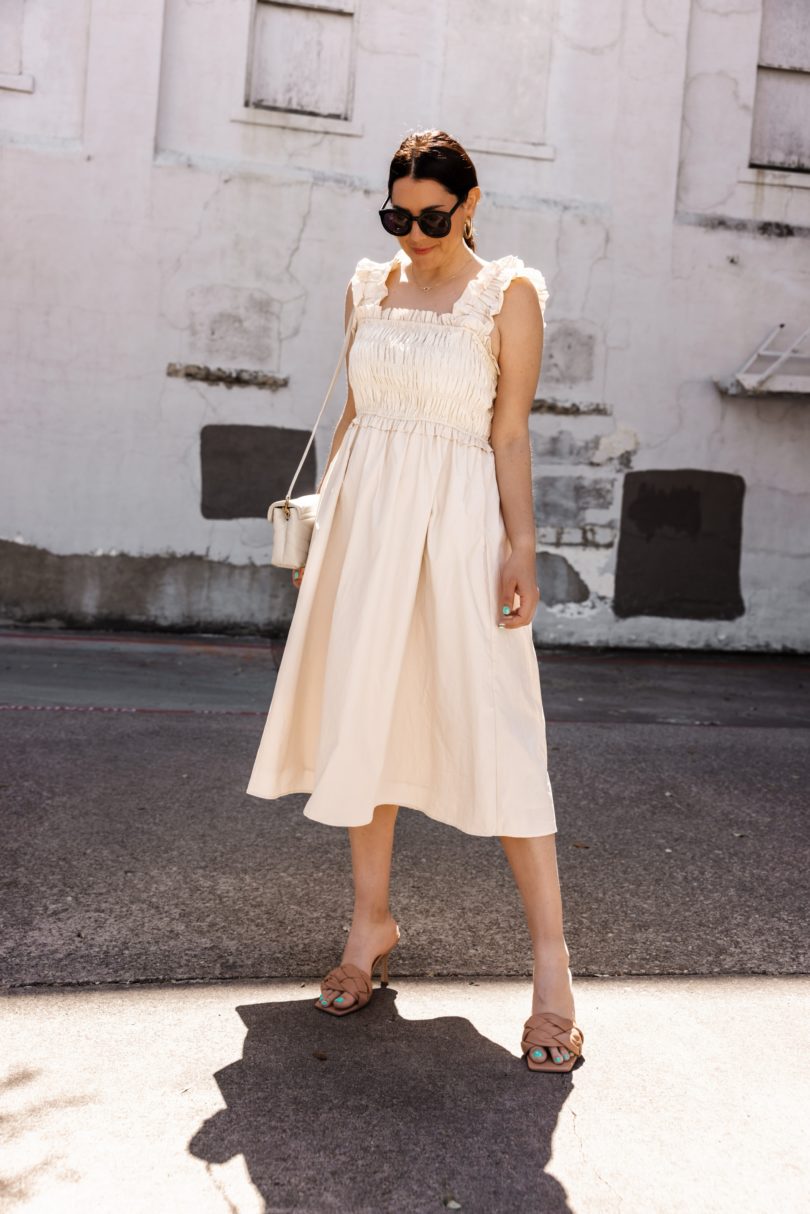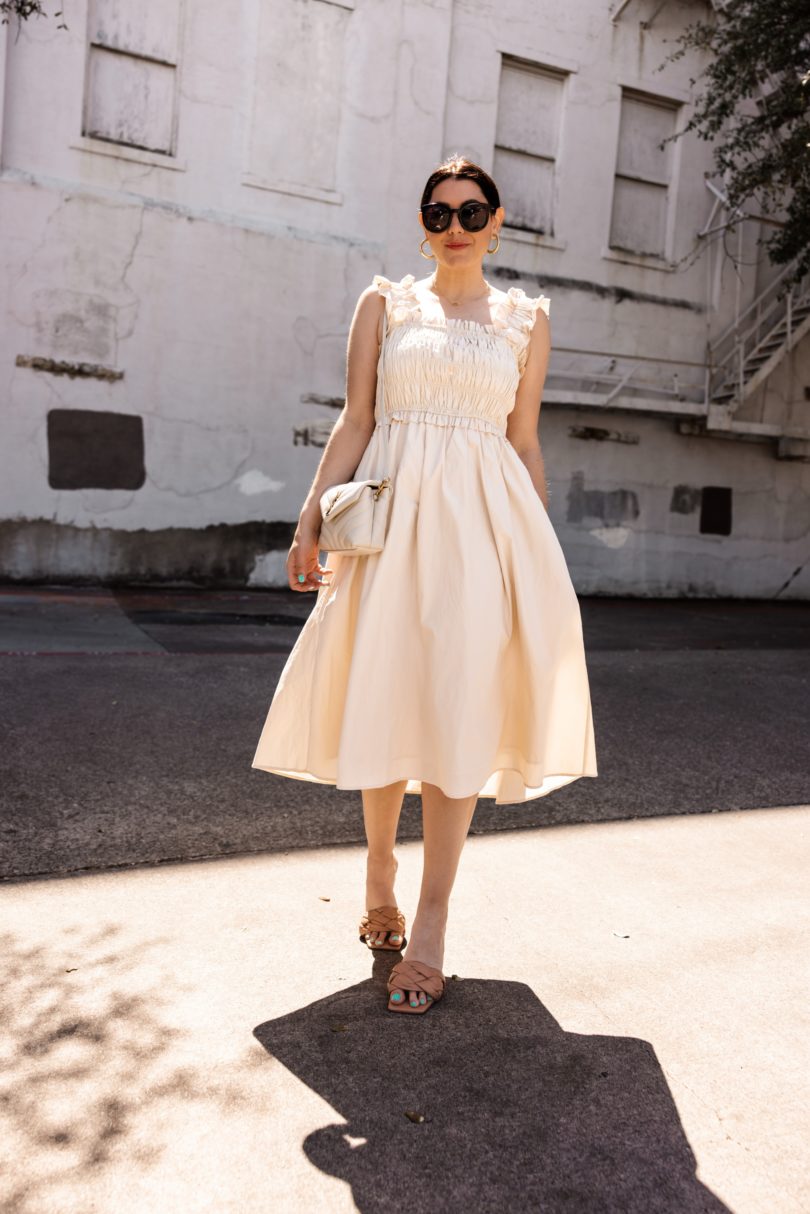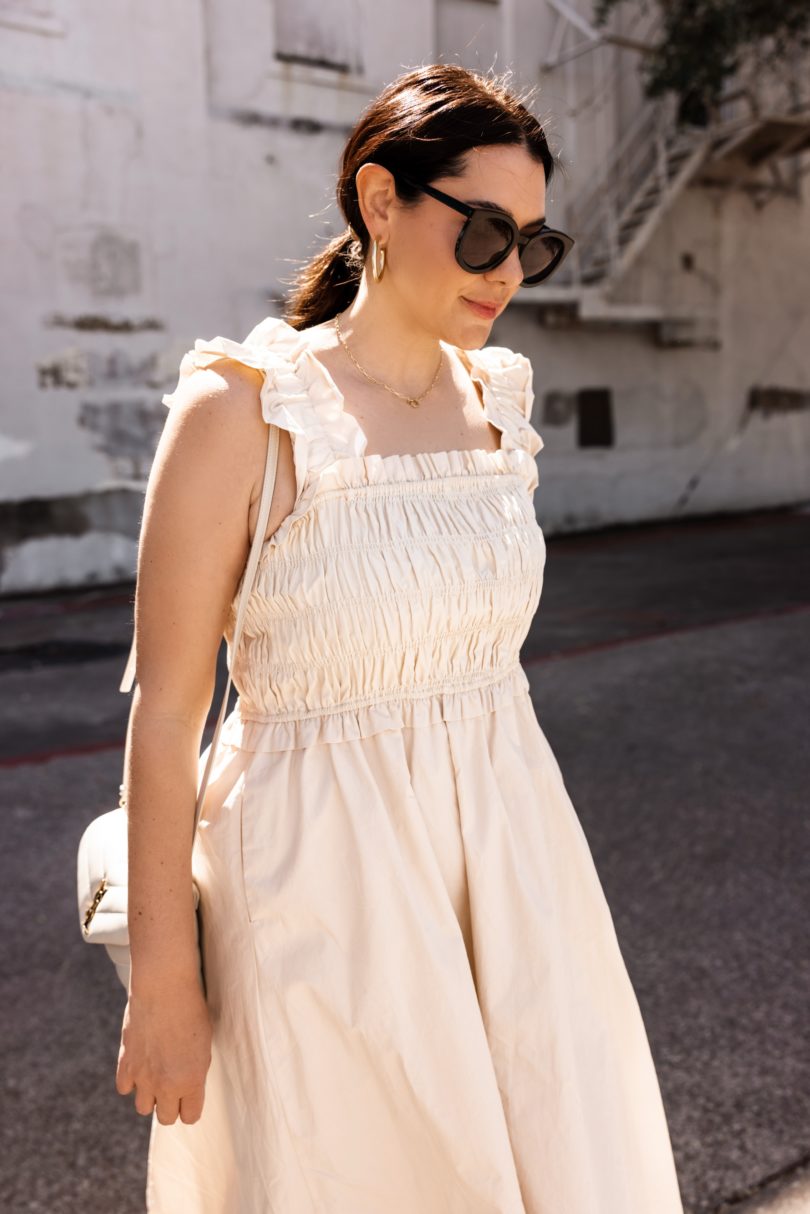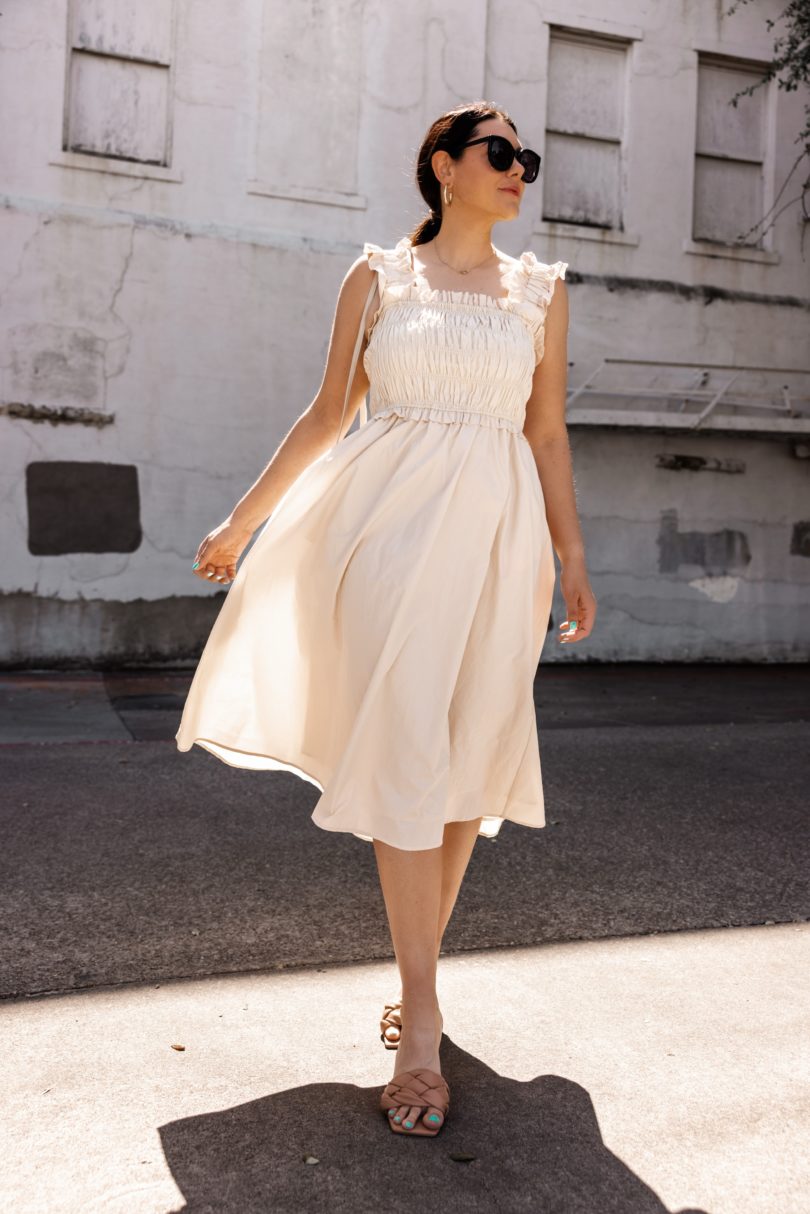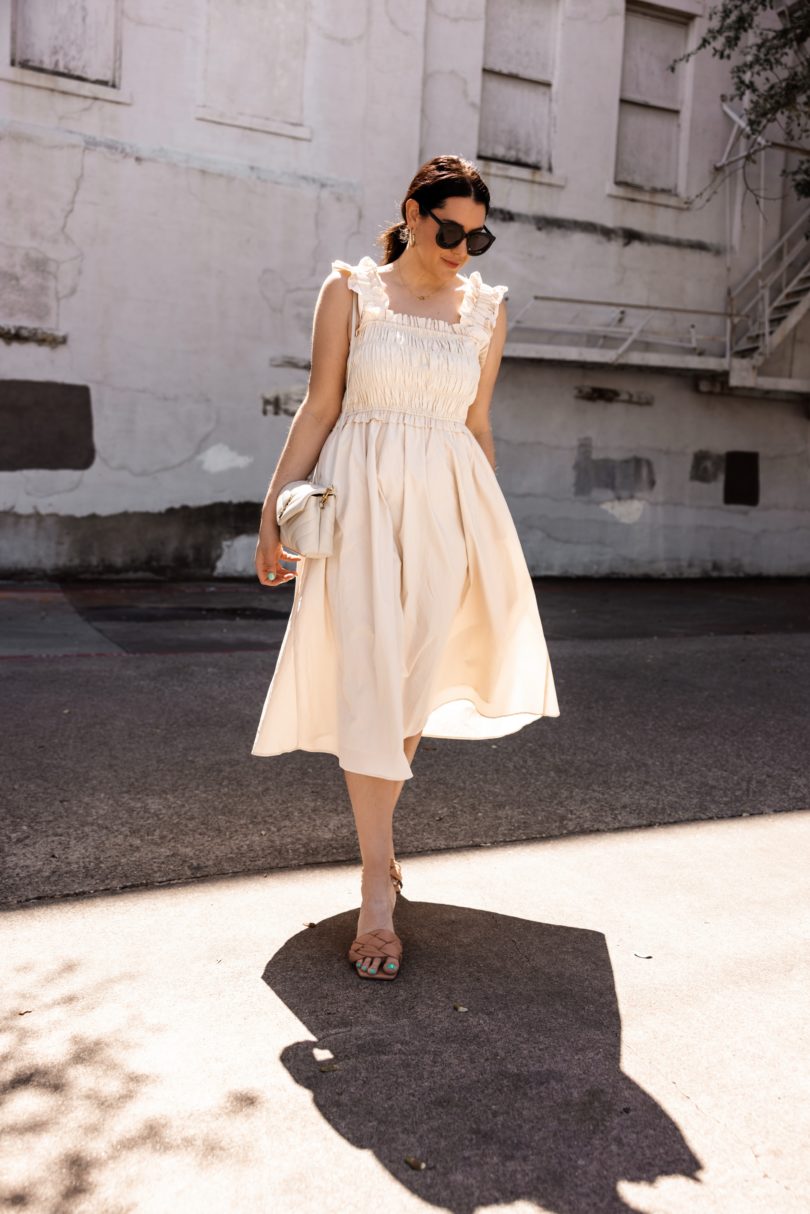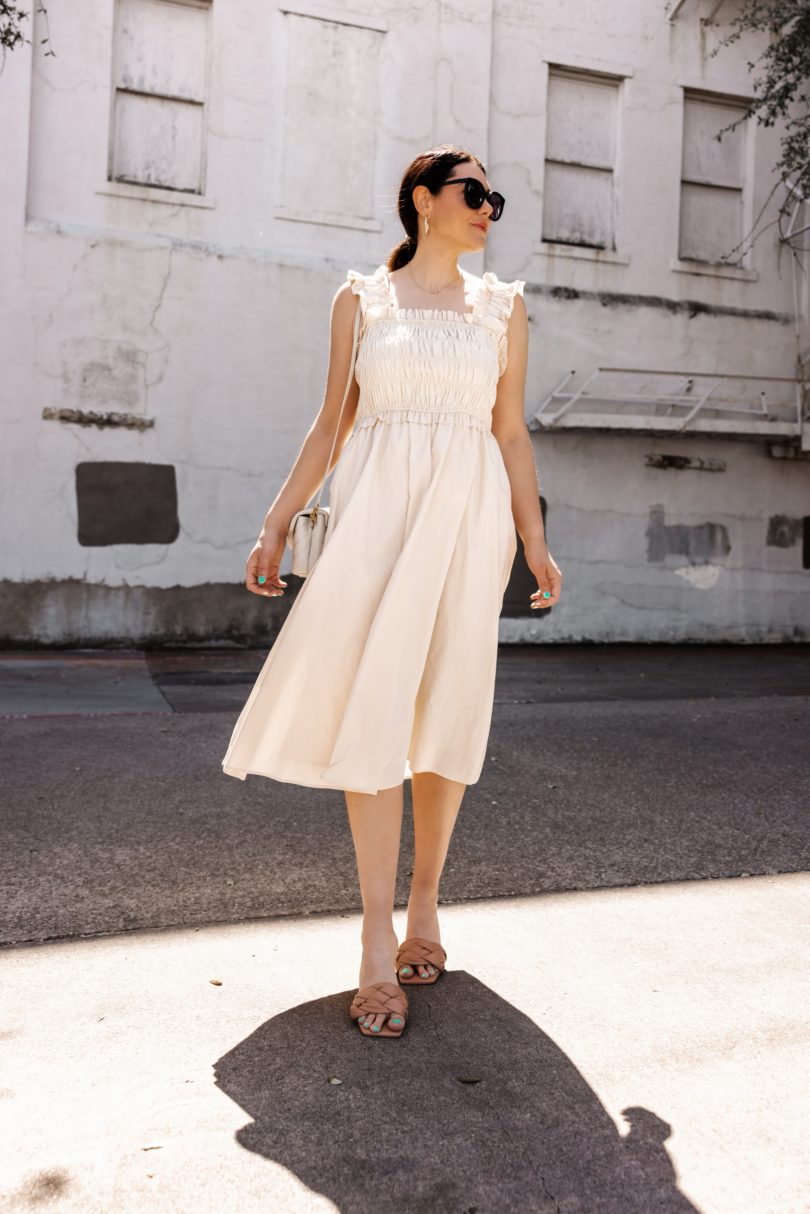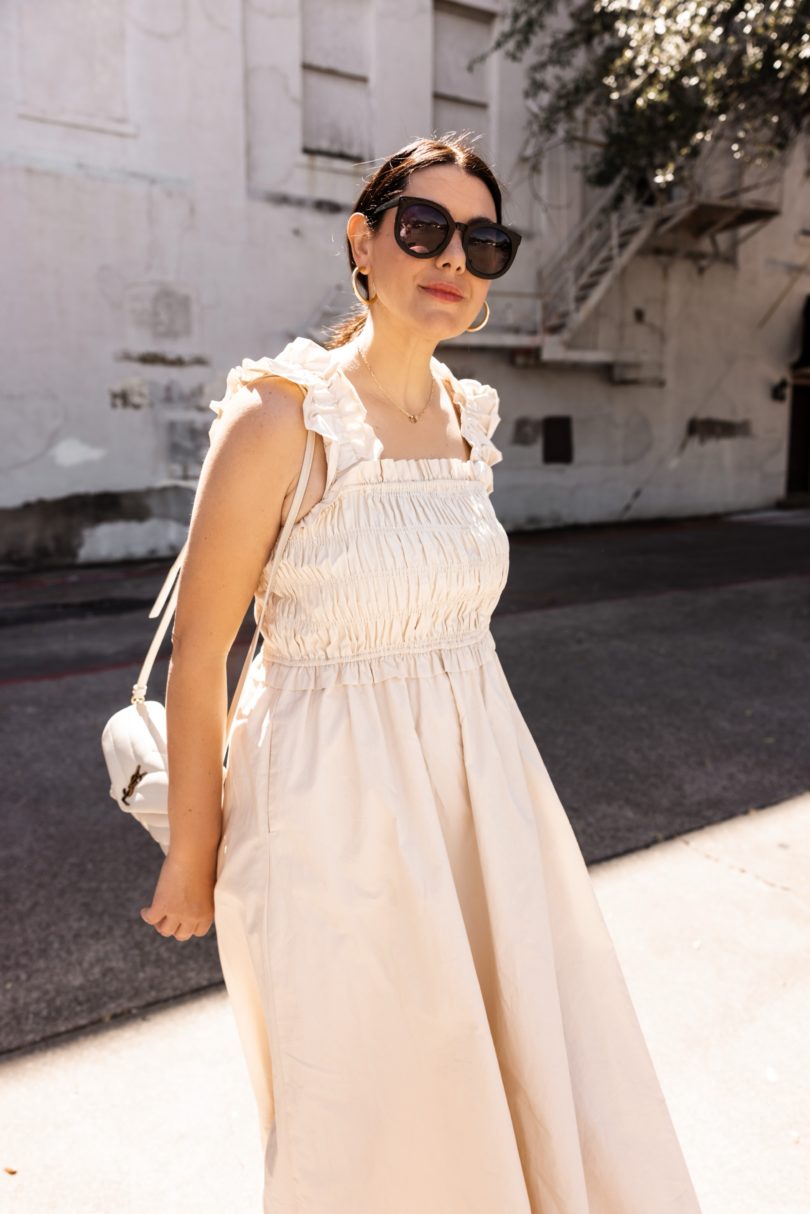 Am I too old to feel like a princess? What is the age range? I guess *technically* Catherine Middleton is consideRed a princess and we're the same age…so I guess I can get away with it. Why am I asking this random question? Well basically this Dress makes me feel like a princess. You do not agree? It's just the right amount of poofy, not too much for others to notice, but just enough to make me feel classy. There is a very fine line between volume and wardrobe. This one handles it well. If you are looking for a light coloRed dress for spring, easter maybe? This is a great option!
This beautiful dress is made of cotton and the gathering is not too tight. In fact, I'd say it's a bit generous to be honest. So size down if you're smaller on Top OR just between sizes. I'm in the middle. Find it from Nordstrom here!
I am also wearing a regular bra with this one because the straps on the dress are wide enough to hide the straps of a regular bra. Win win.