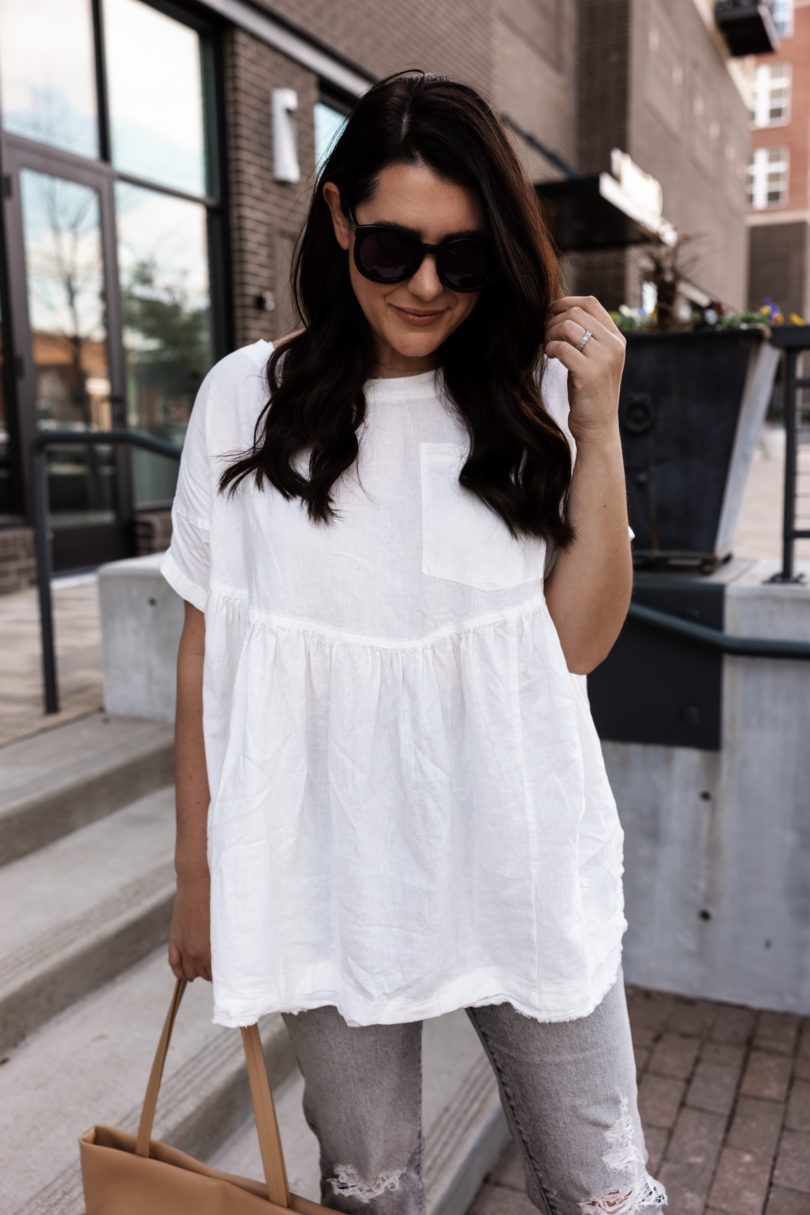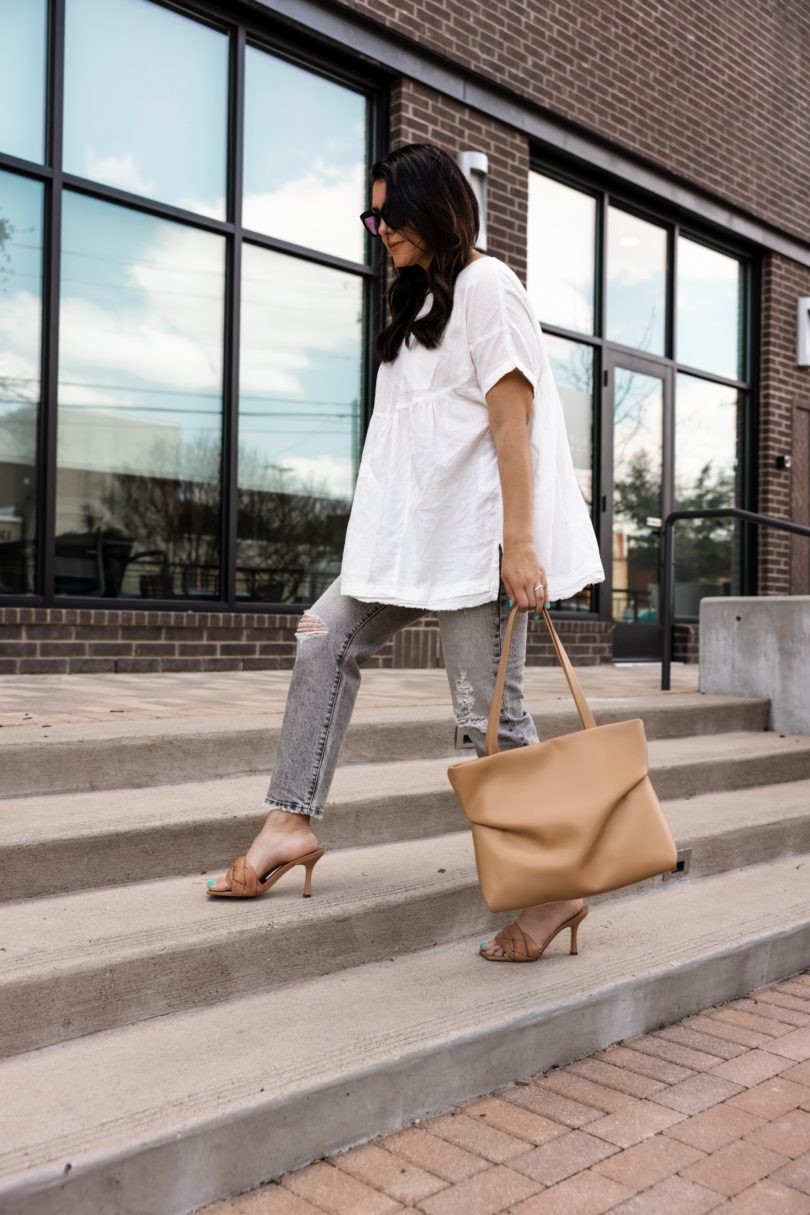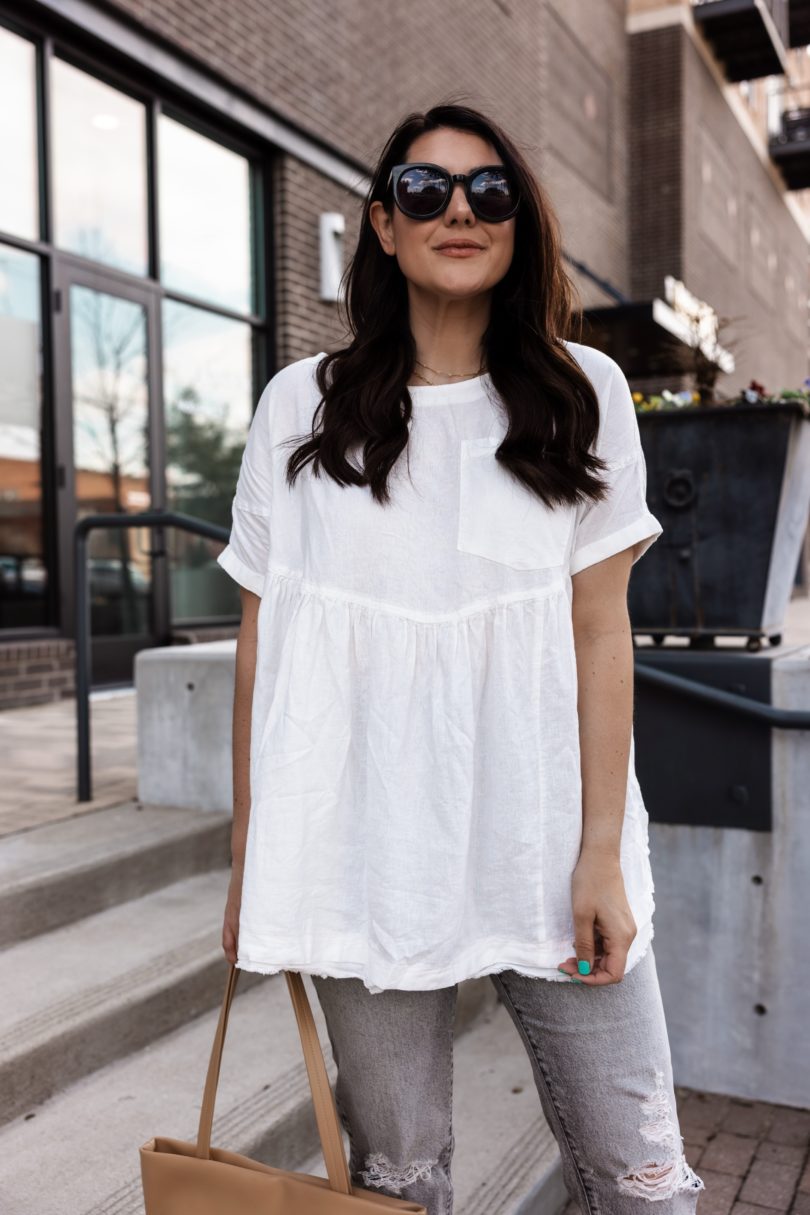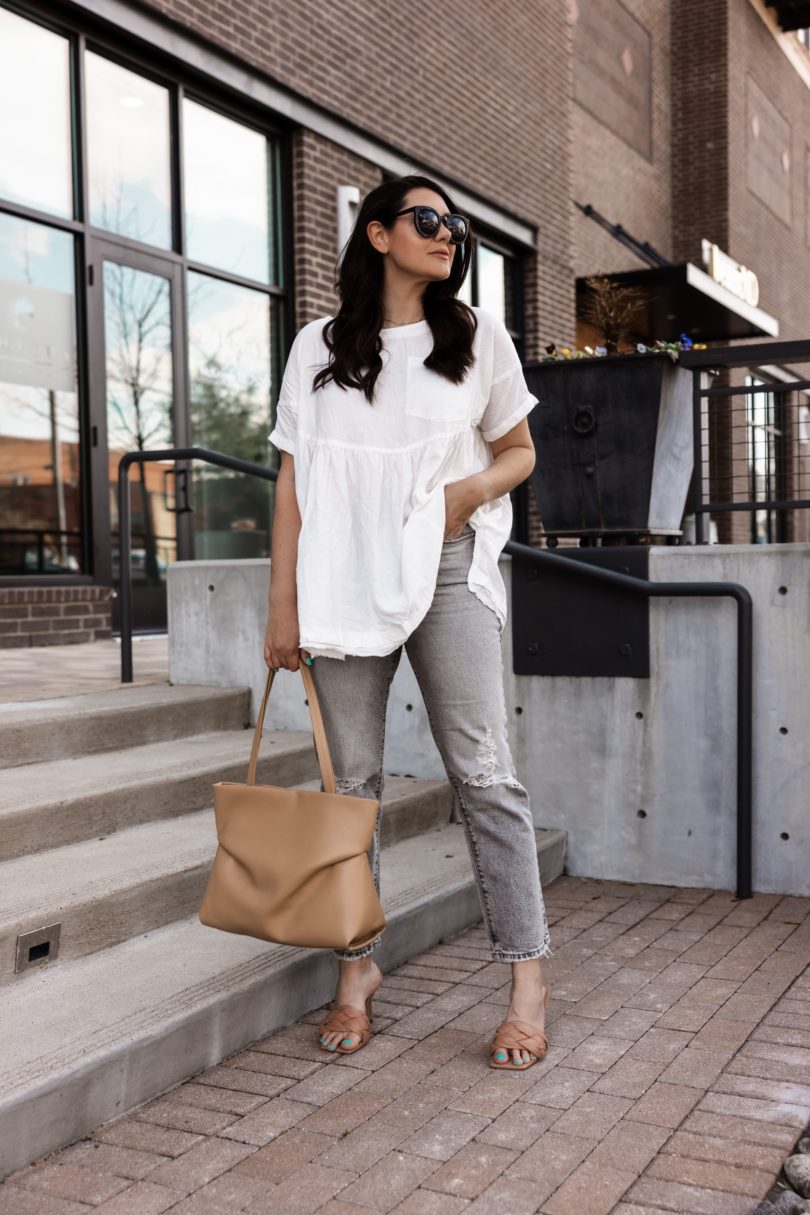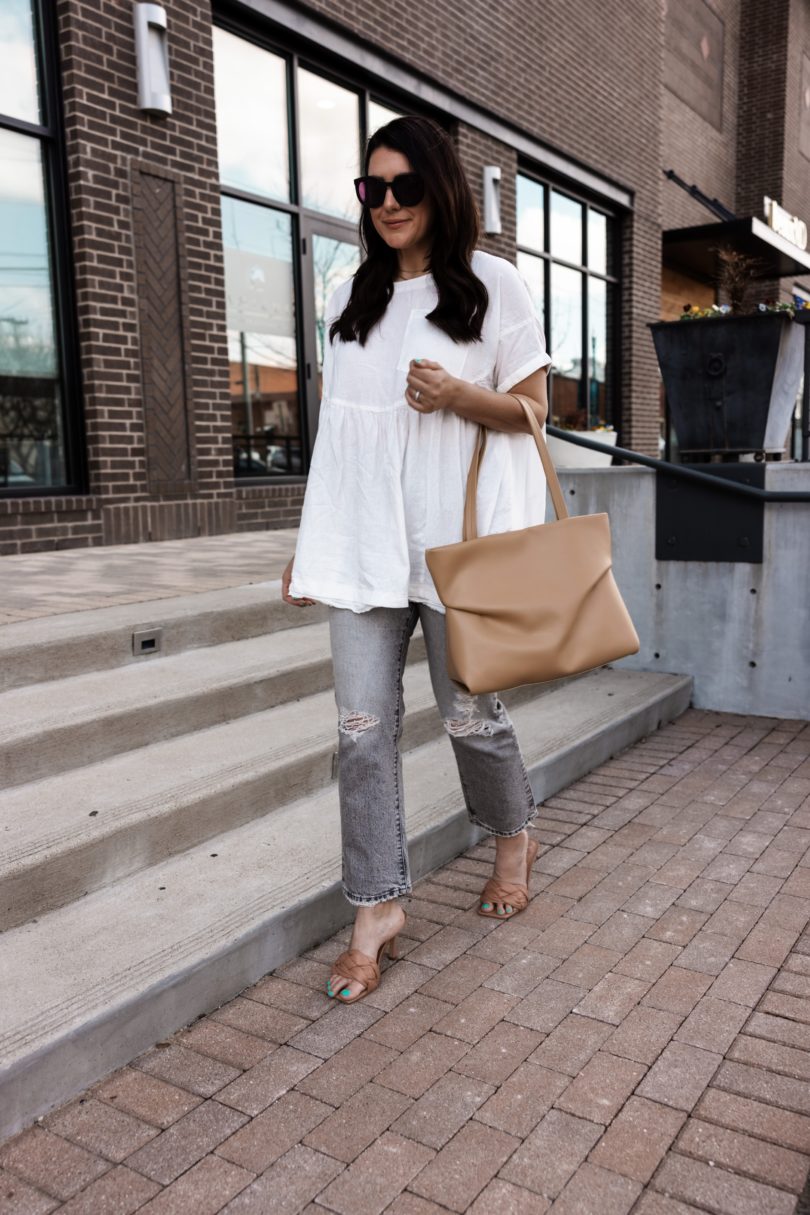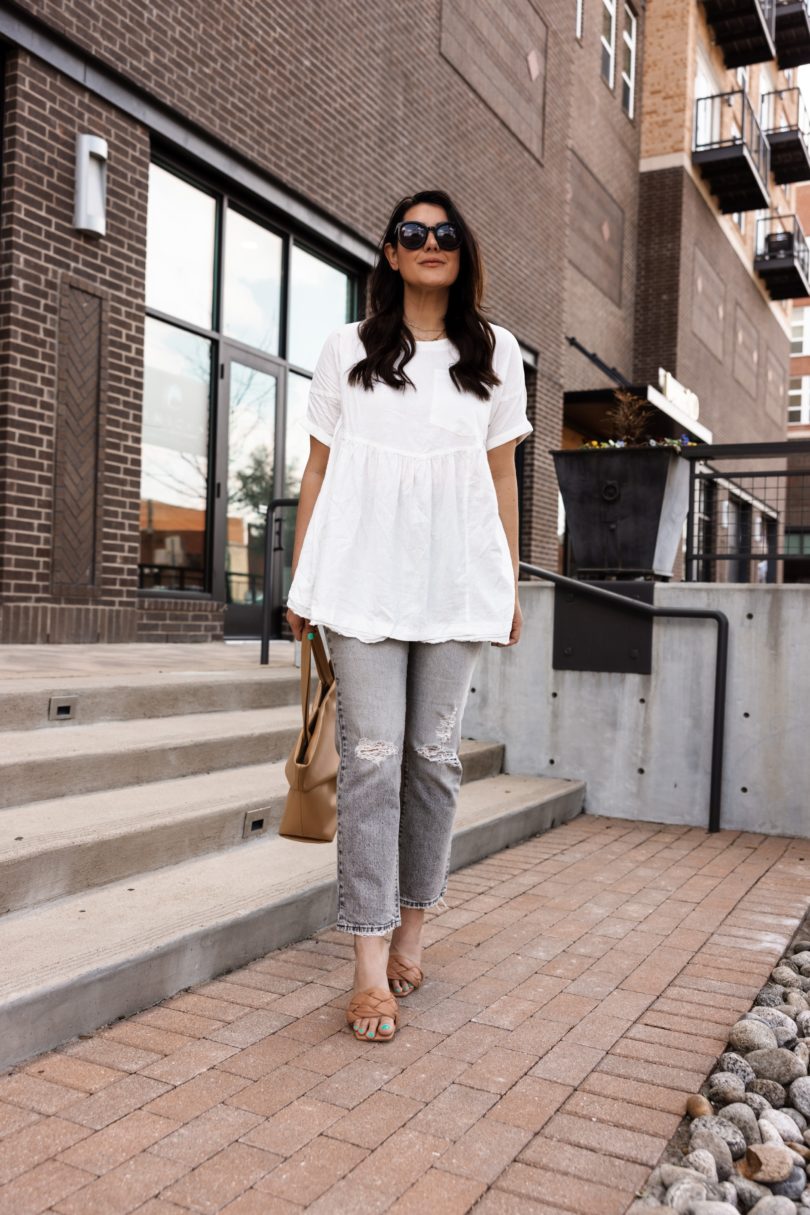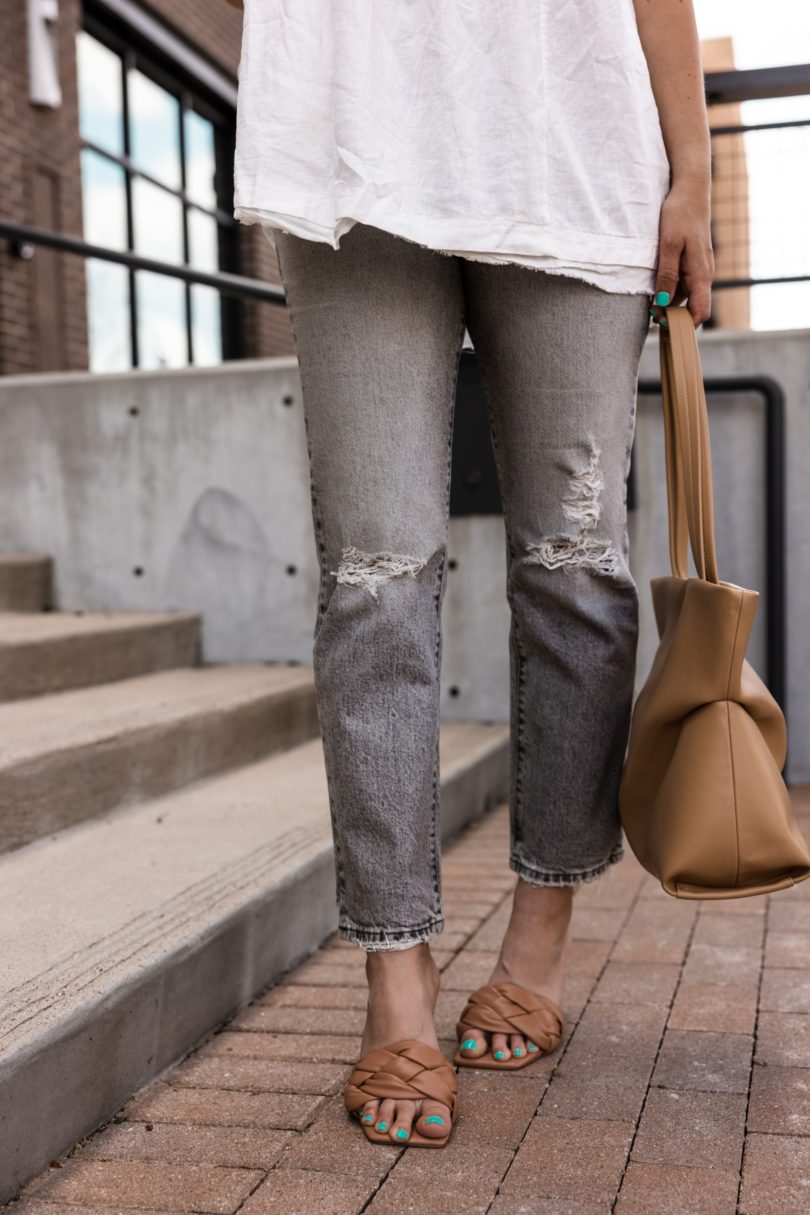 Ok, ok, you're right. Actually, there is no season of robes, as every season can be season of robes if you try hard enough. But I tend to look for loose tunics in the spring. What is it about spring that just brings a boho feeling? I'll never know, but it's true. I lean towards loose, flowy, bohemian this time of year. So even though it's not a real thing, in my head it's robe season, baby. However, it is also: slightly cropped T-shirt season, Shorts and long-sleeved T-shirt season, Dress season, just throw on a jean Jacket, White jeans with all season, and lastly, spring season.
Buy my flowy Blouse here!
All of that to say that I really like this tunic. It's lightweight and could easily be worn over a bathing suit later this summer. (With Shorts of course). This Top is from Free People, and I feel like you might have guessed it, but it's true to size, but you know, it's loose and open-sized. Free People is going to do what Free People is going to do. I'm in the middle and it's honestly hazy. I'd say size less, but just hope you don't mind a roomy Top. Find it here! (It also comes in Black for my creepy girls!)
These Good American jeans are on Sale!! I'm at 8 and they are stretchy but a little tighter at the waist. They loosen up with use, thank goodness, but it's a little tighter on the tummy at first.(general TTS)Find them with a 25% discount here.